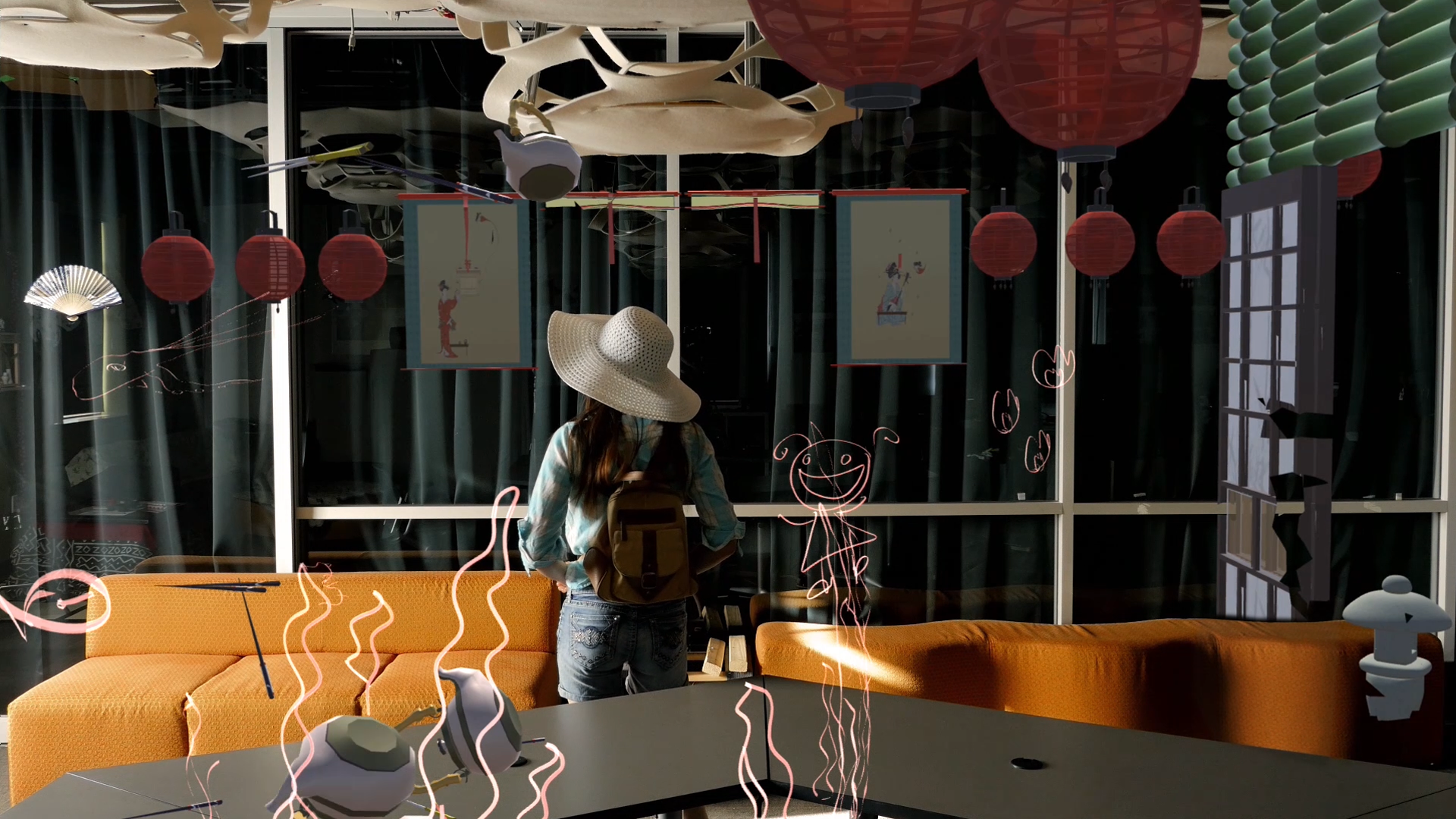 Yokai!
Yokai!
Technical Artist / Production & Interaction Designer
Project Goals
Explore the potential of interactive narrative by combining Hololens, phone, and physical puzzles.
Summary
Yokai! is an XR installation that uses physical puzzles to advance a interactive narrative. The player is a weary traveler in Tokyo greeted by an unexpected Yokai named Zashiki dwelling in their AirBnB. Zashiki is causing chaos and the only path to peace is to make her happy.