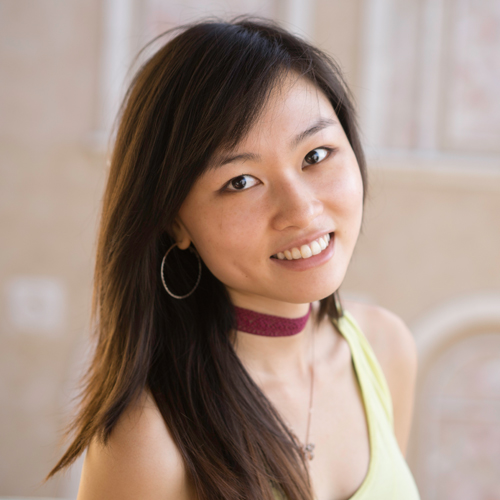 Hi, I'm Maryyann.
I'm an animator and researcher pursuing an MFA at University of Southern California, and graduated with a BFA at Carnegie Mellon University. My interest is expanding the relationship between digital mediums and their potential for interaction between characters and viewers.
I've always believed in utilizing the power of technology to discover new forms of animation. Recently I'm exploring virtual and augmented reality to personalize a viewer's experience.
When I'm not glued to the computer, I'm practicing piano or sketching for my Instagram. I enjoy horseback riding, Hayao Miyazaki movies, computer programming, and classical music. I have a strong interest and appreciation for graphic design, and recently picked up Dota 2. I worked as a digital artist intern at Disney Research, and currently am an animator/researcher for the Mobile and Environmental Media Lab at USC and an animator at Hanson Robotics.
Need to get in touch? Send me an email anytime!
landlord@usc.edu