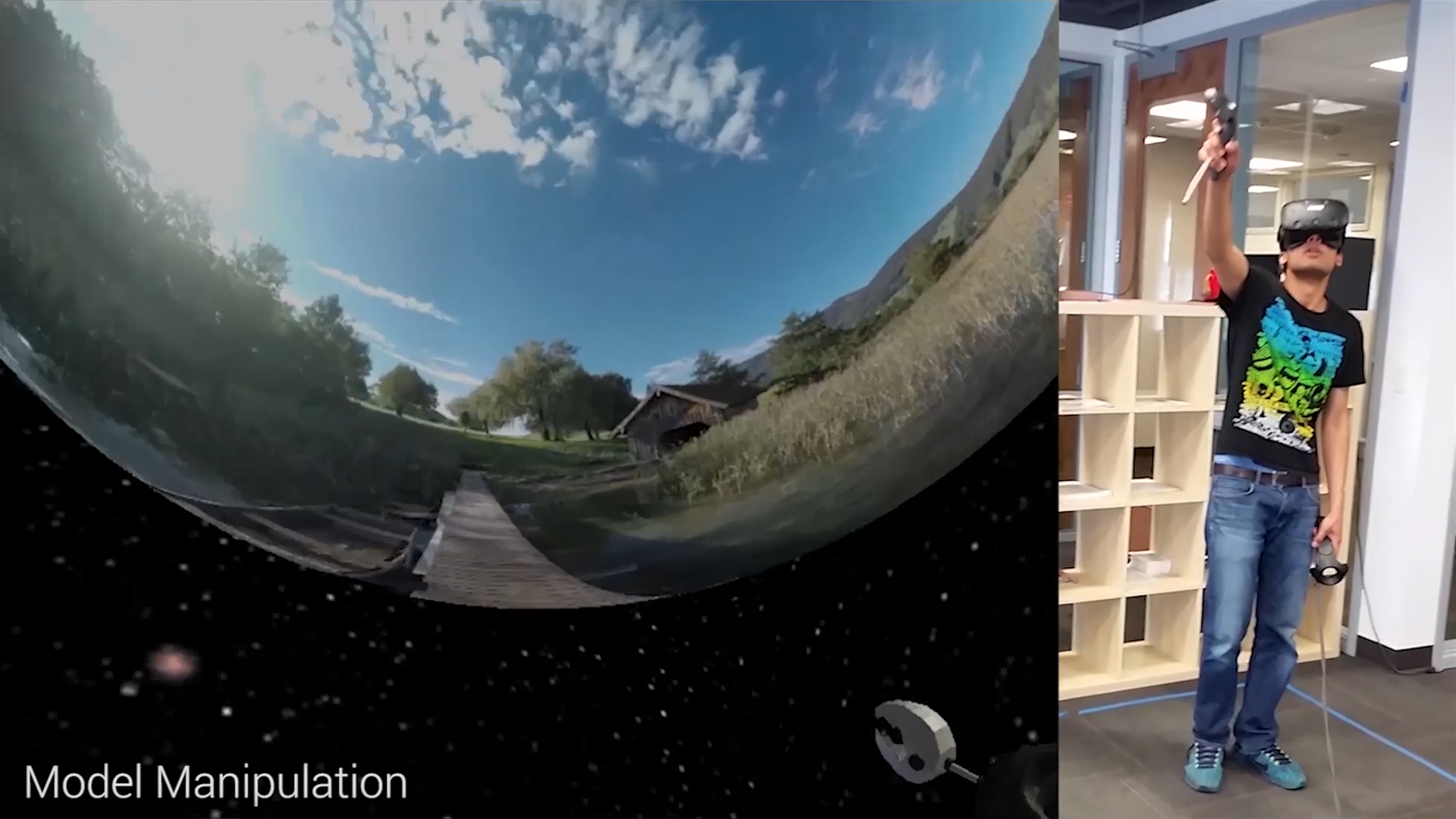 Steelcase Virtual Workspace
Steelcase Virtual Workspace
3D Artist / Experience Designer
Steelcase creates innovative furniture designs and asked us to explore the future of collaborative design and production process. Throughout the VR workspace the user can set up remote meetings for realtime collaborations with swappable environments, create individual design spaces, and experience their designs in augmented reality. We incorporated an AR feature that allowed users to view their designs in the physical world. Additionally we tracked a physical chair and mapped its exact dimensions onto a virtual chair, allowing users to manipulate and "sit" on their virtual chair. This created an opportunity to combine virtual and physical reality in the design process.
HTC Vive / Maya / Unity / Photoshop
Steelcase Virtual Workspace
Producer
Scott Fisher
Perry Hoberman
Joshua Schultz
Experience Designer
Max Kreminski
Maryyann Landlord
Keshav Prasad
Interaction Designer
Mike Koziowski
Max Kreminski
Concept Development
Joshua Schultz
Keshav Prasad
Maryyann Landlord
3D Artist
Maryyann Landlord
AR Workspace
Expanding on the concept of "workspace", I painted a 3D environment in AnimVR to visualize uses of AR in the real world. Can a workspace be mobile and personalized? What are public vs private workspaces?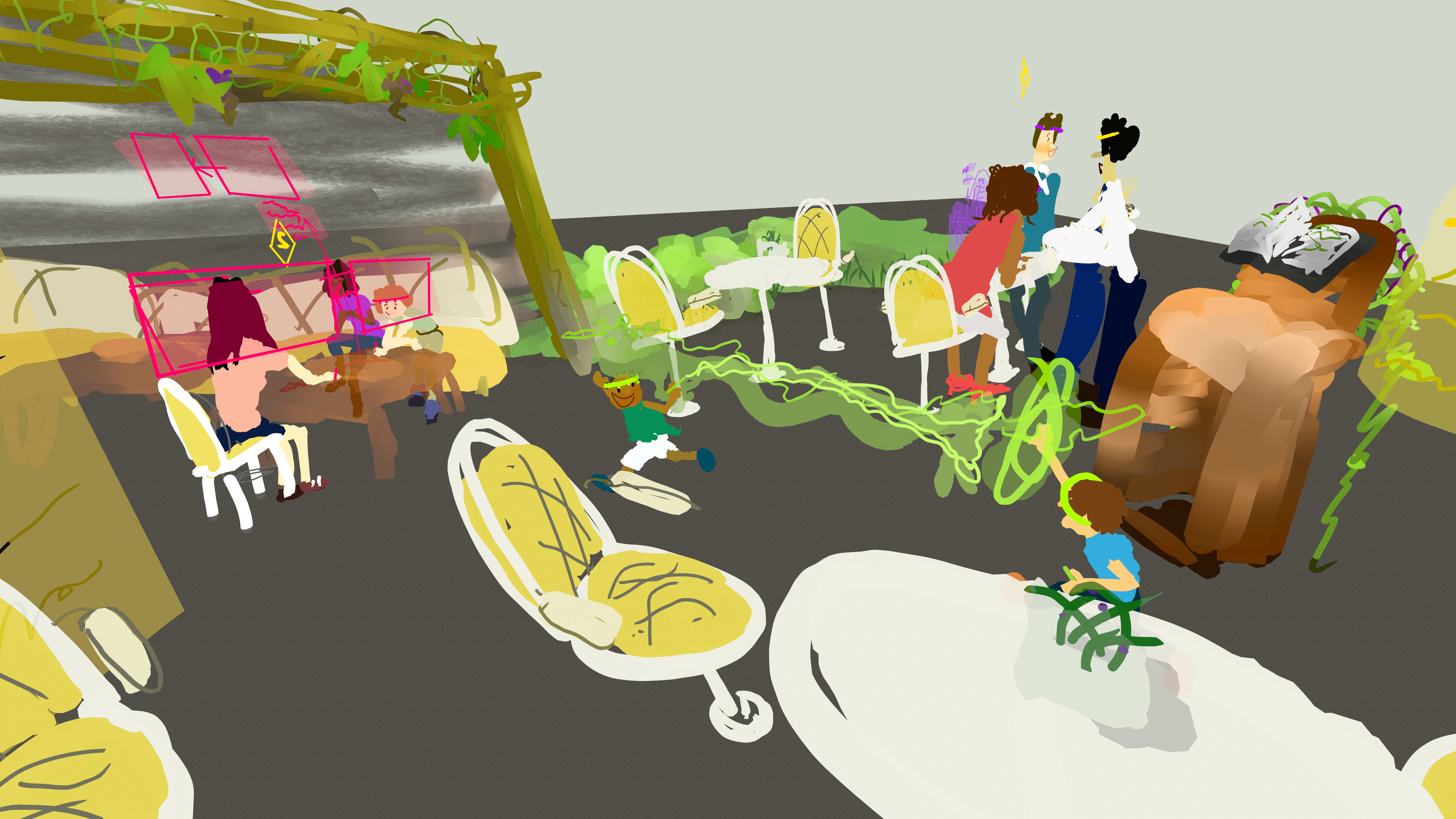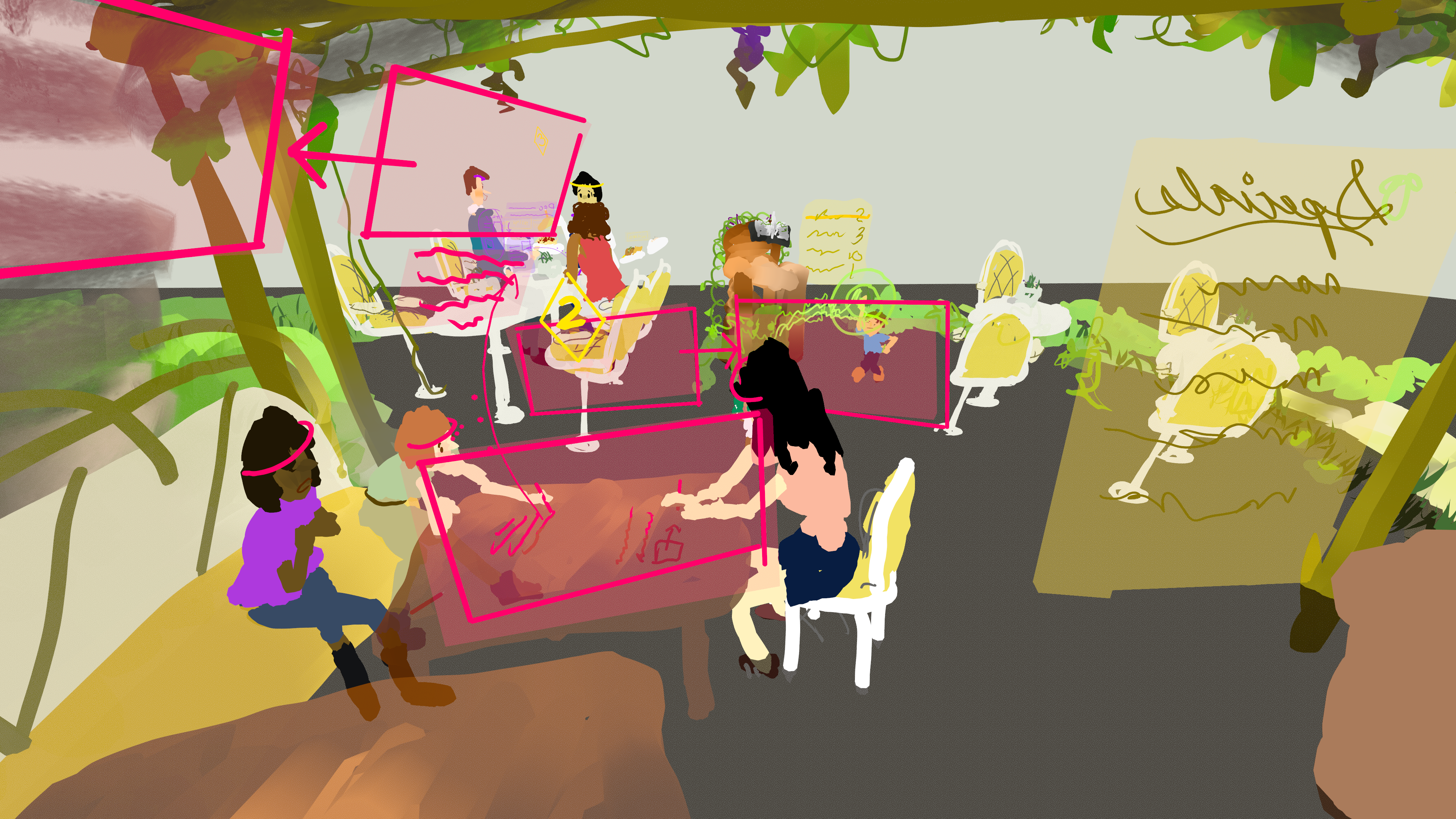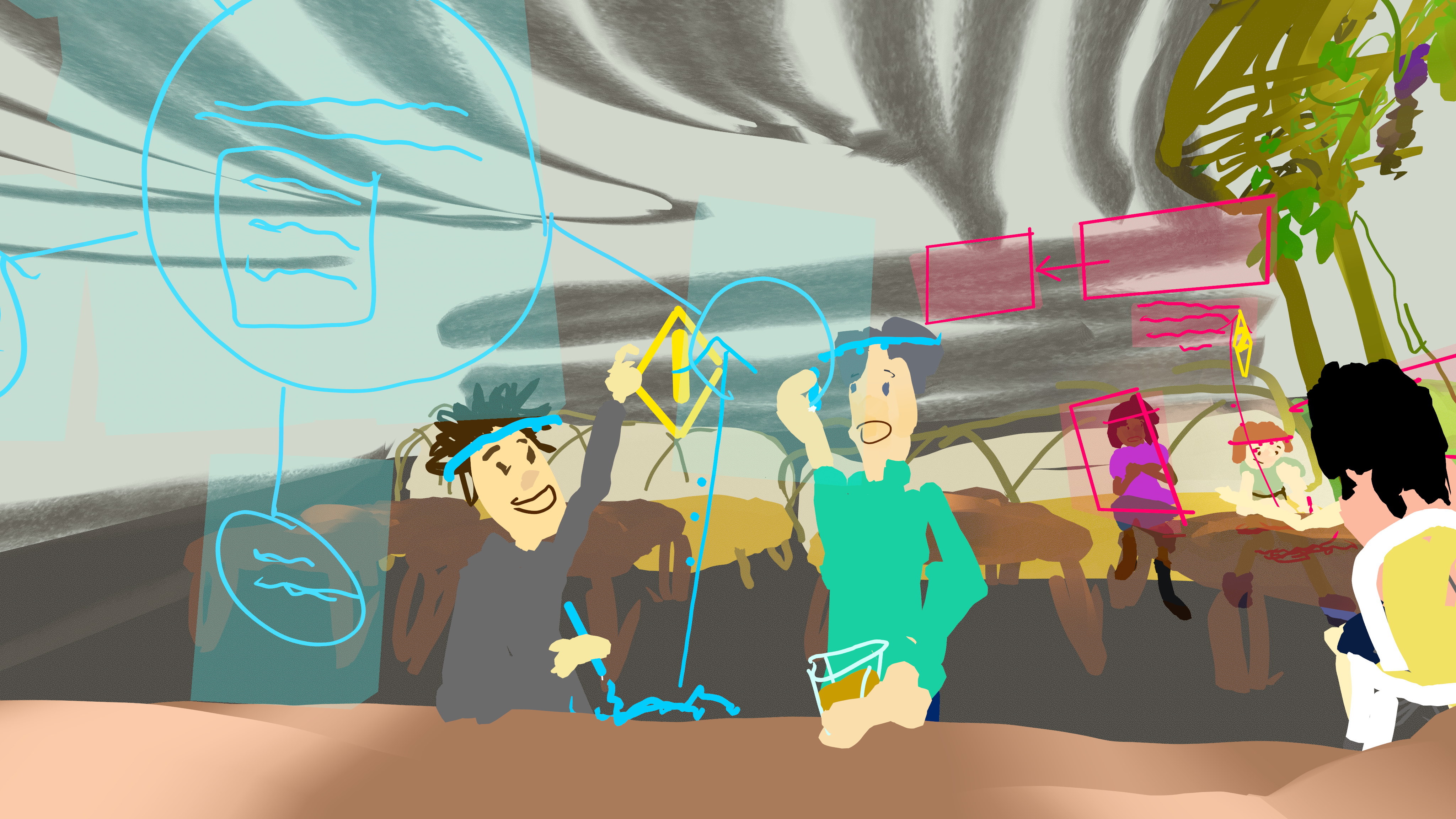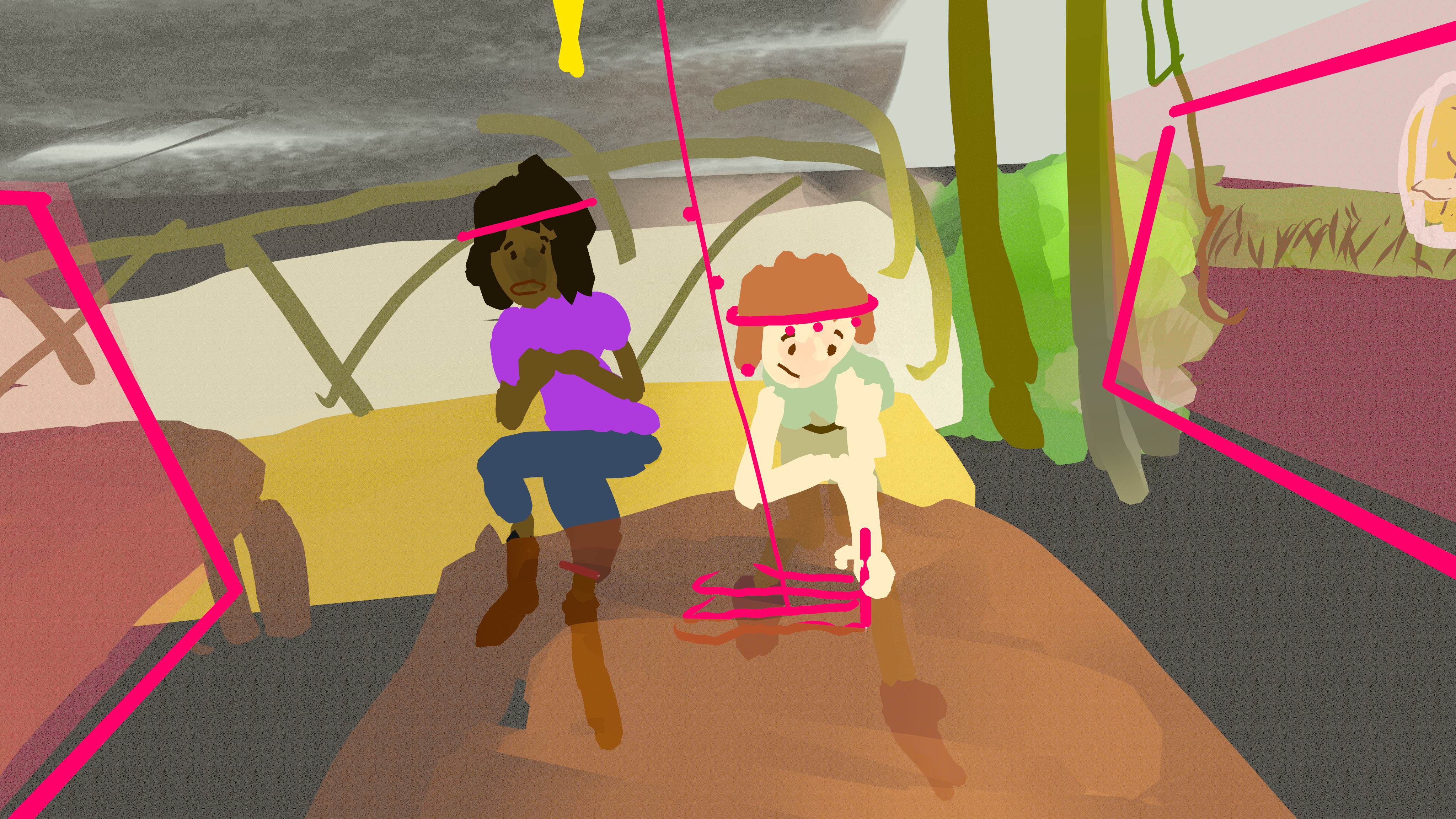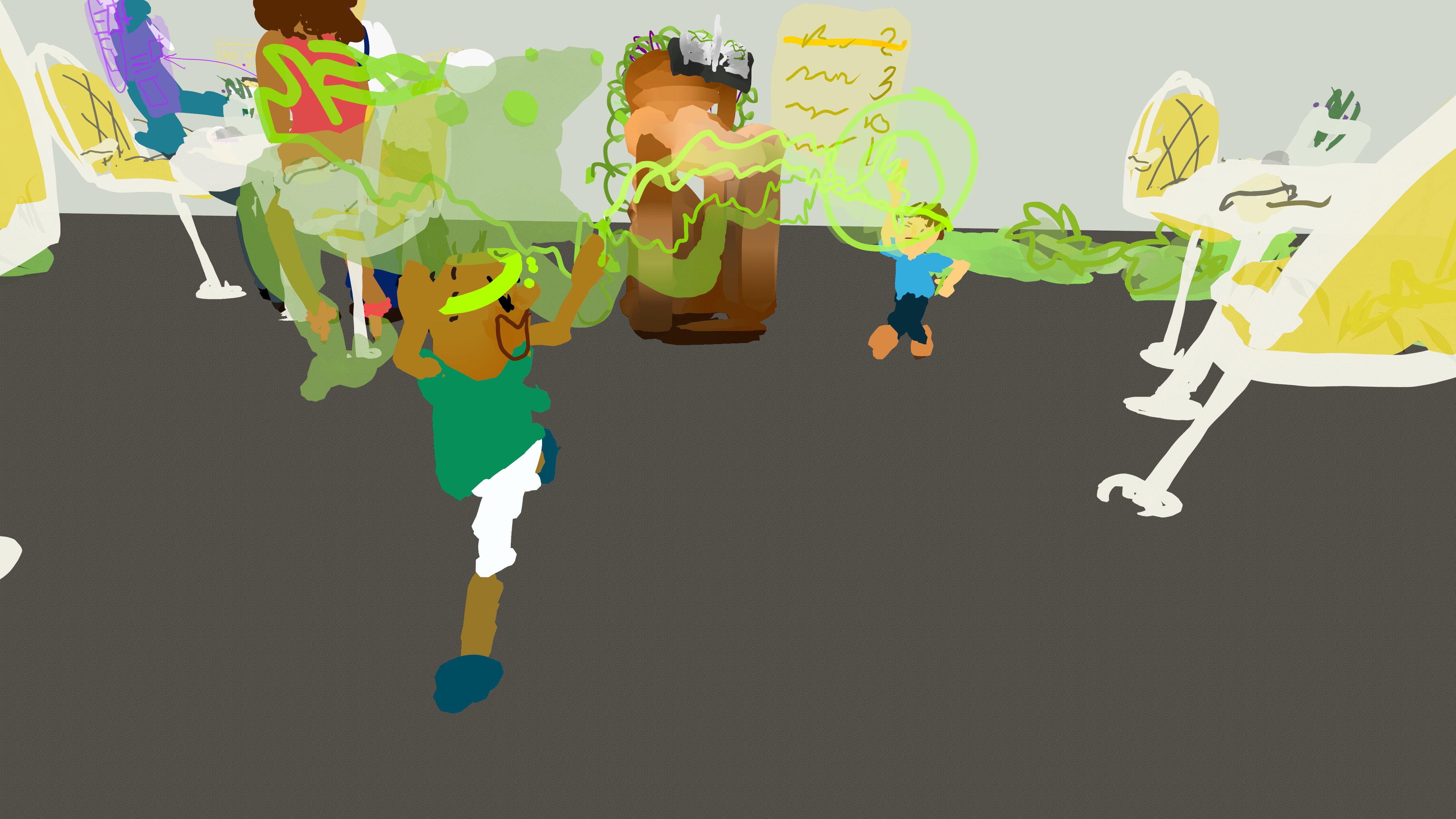 Other Projects