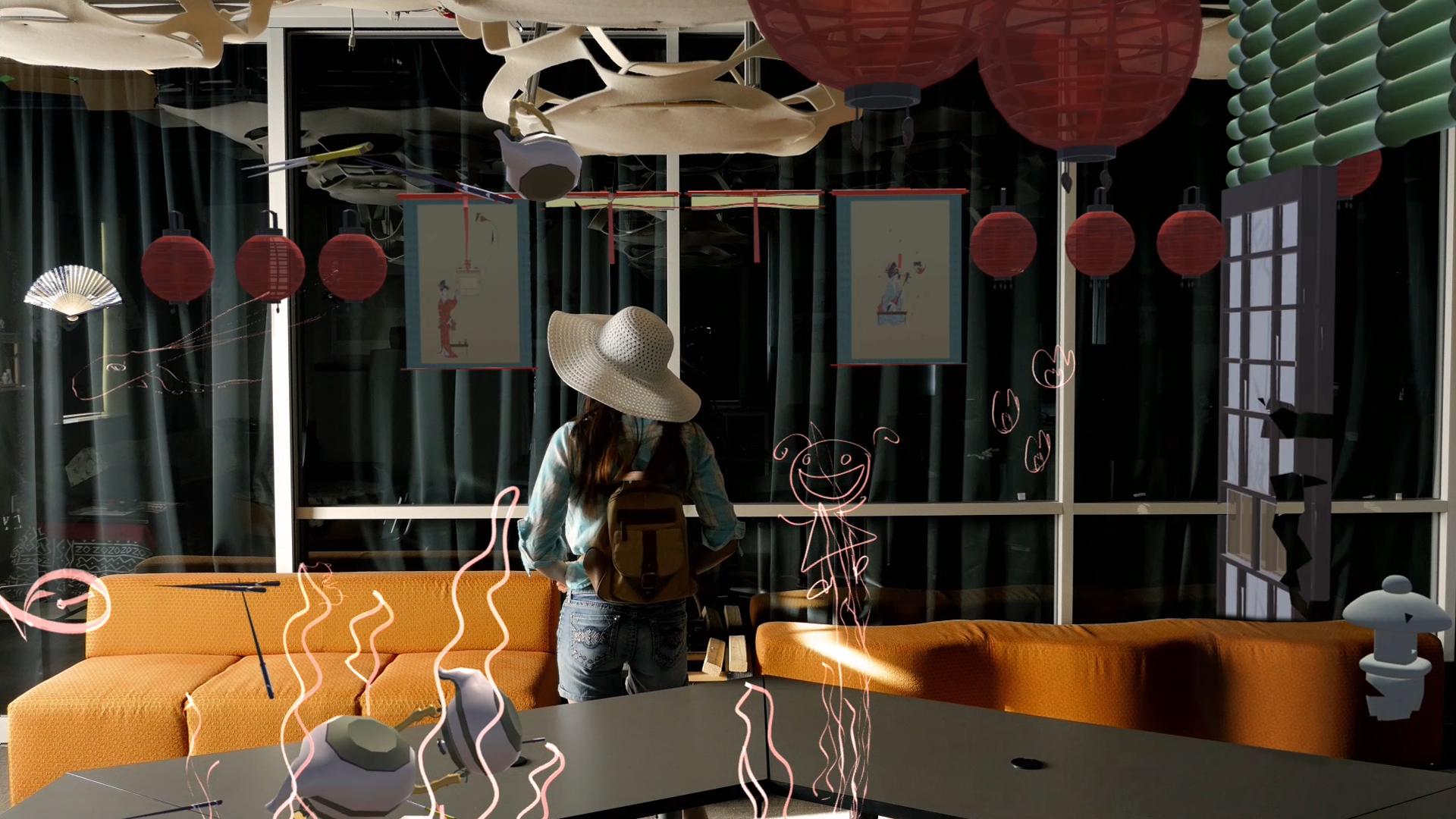 Yokai!
Yokai!
Technical Artist / Production and Interaction Designer
Yokai! is a mixed reality interactive installation that uses physical puzzles to advance a mixed reality narrative. The player plays as a wary traveler in Tokyo, and is greeted by an unexpected Yokai named Zashiki dwelling in their airBnB. Zashiki is causing chaos and the only way out is to make her happy. We imagined the Hololens as a device which reveils another world/dimension that could co-exist alongside our own.
Hololens / Unity / Maya / Photoshop
Yokai!
Production Design
Scott Fisher
Maryyann Landlord
Interaction Design
Maryyann Landlord
Scott Fisher
Visual Development
Maryyann Landlord
Character Modeling
Maryyann Landlord
Animation
Maryyann Landlord
Character Rigging
Maryyann Landlord
Software Engineering
Satrio Dewantono
Hardware Engineering
Satrio Dewantono
Engineering Support
Chinmay Chinara
Awu Chen
Sound Design
Crystal Chan
Sound Advisors
Kojiro Umezaki
Bethany Sparks
Ideation Support
Perry Hoberman
3D Printing
Biayna Bagosian
Japan Cultural Advisors
Kojiro Umezaki
Matt Alt
Hiroko Yoda
Voice Actors
Takashi Uchida
Crew
Yaya Veerasilpa
Enrico Targetti
William Crichton
Keshav Prasad
Stills
Combination of shots taken in and out of Hololens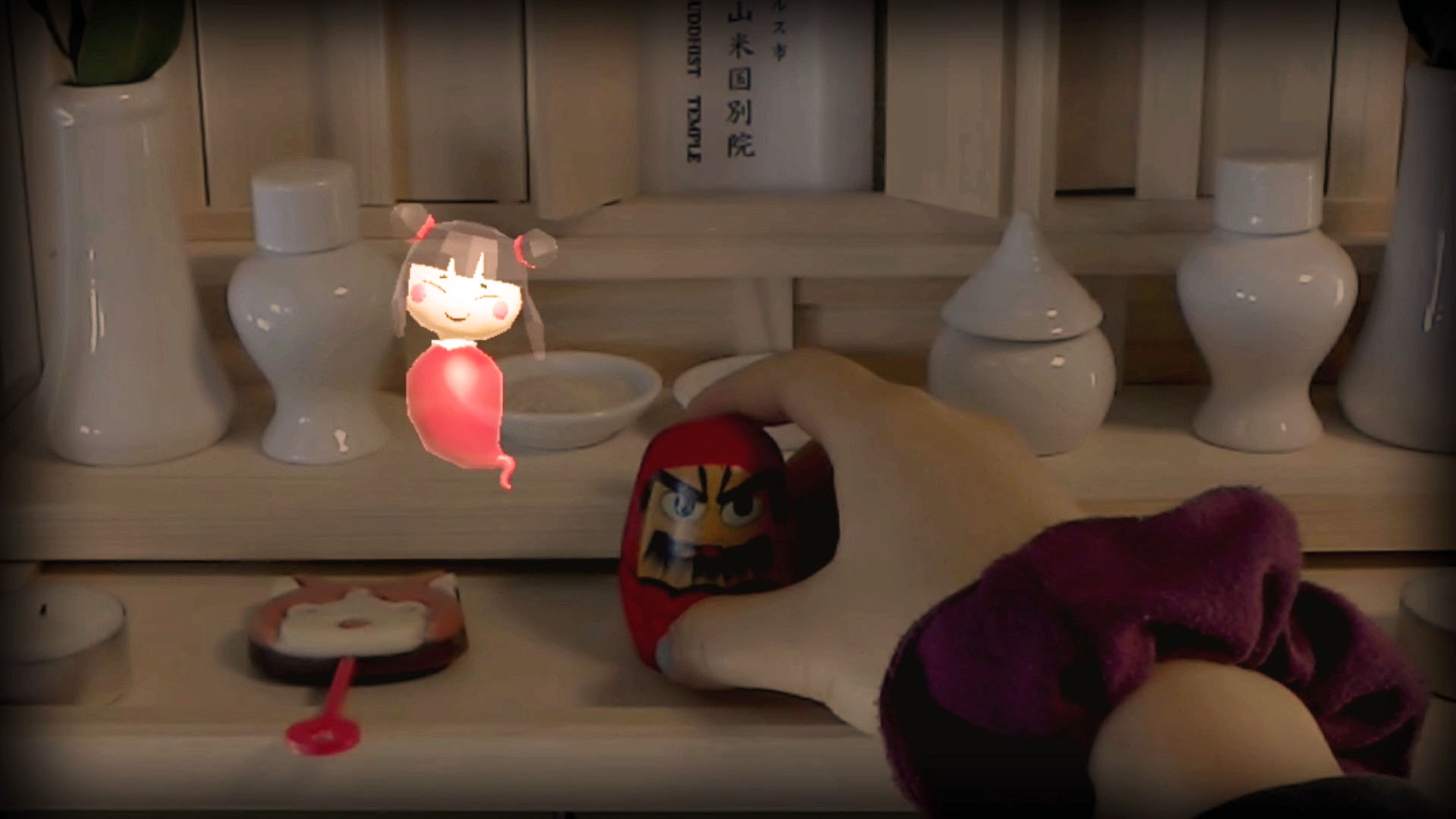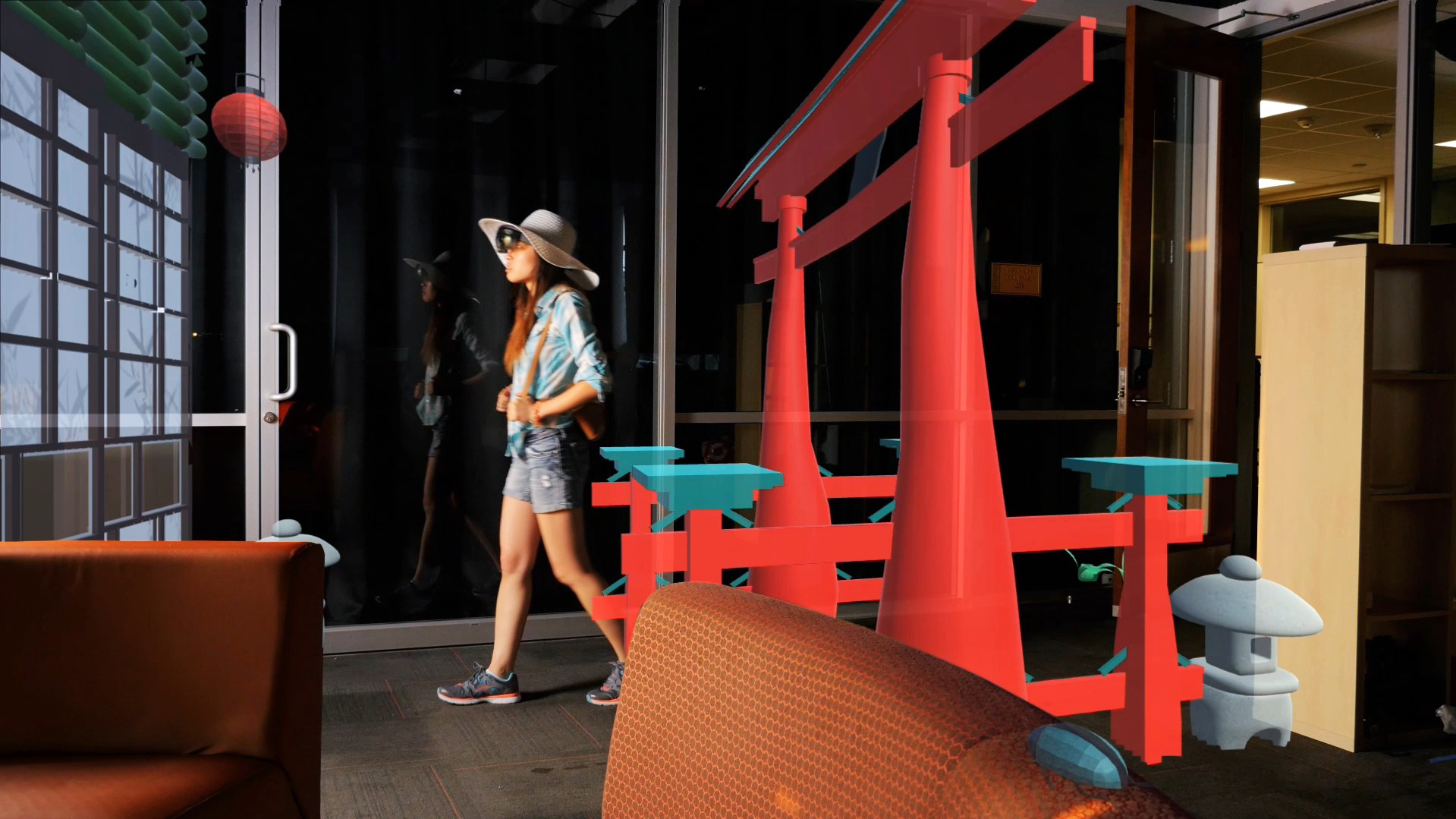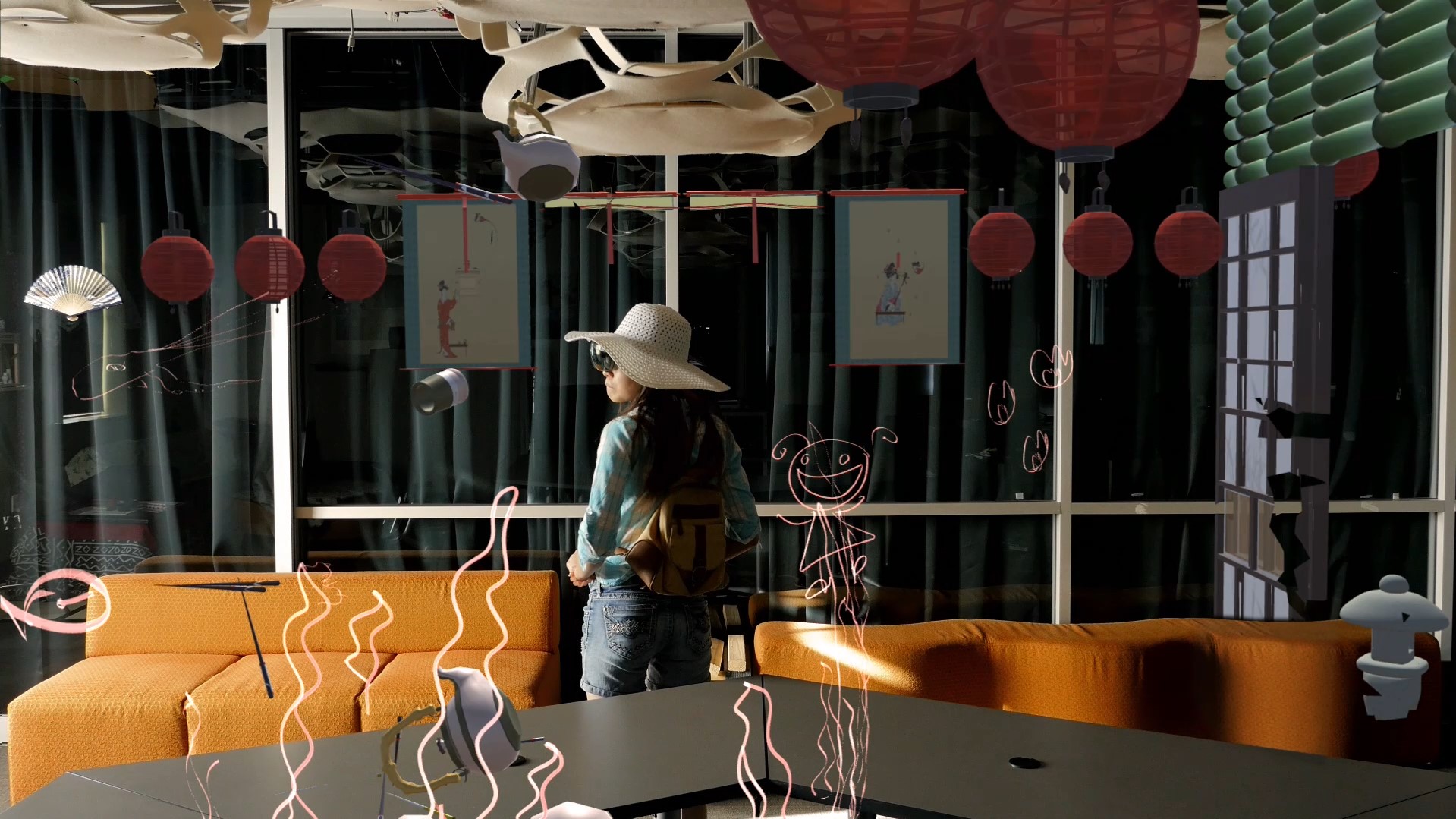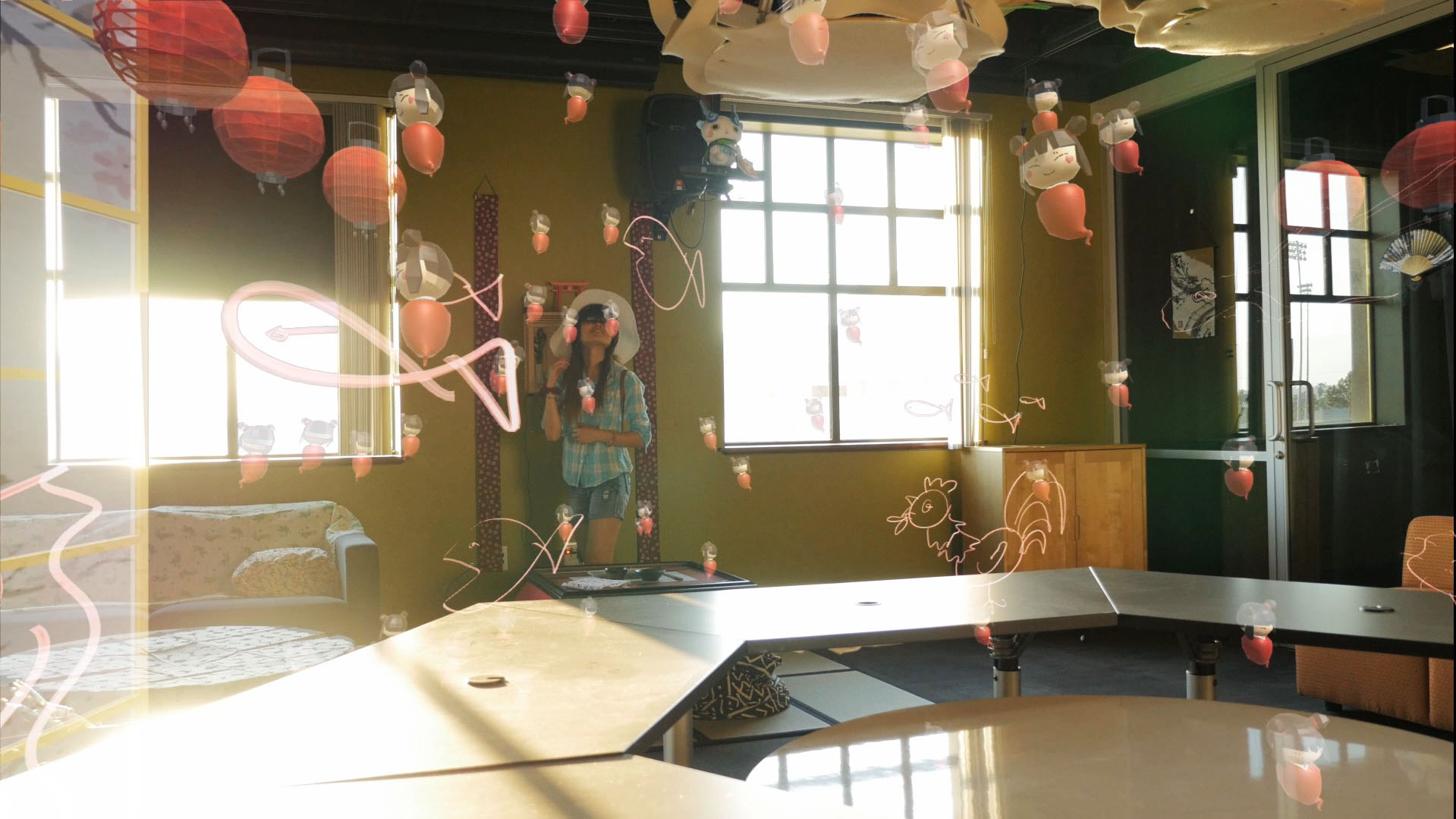 Character Designs
Examples of characters I designed, modeled, rigged, and animated
Other Projects